Wells & Associates offers quality real
estate services for thirteen counties in
northeastern Indiana. The following
counties are included in our service
areas: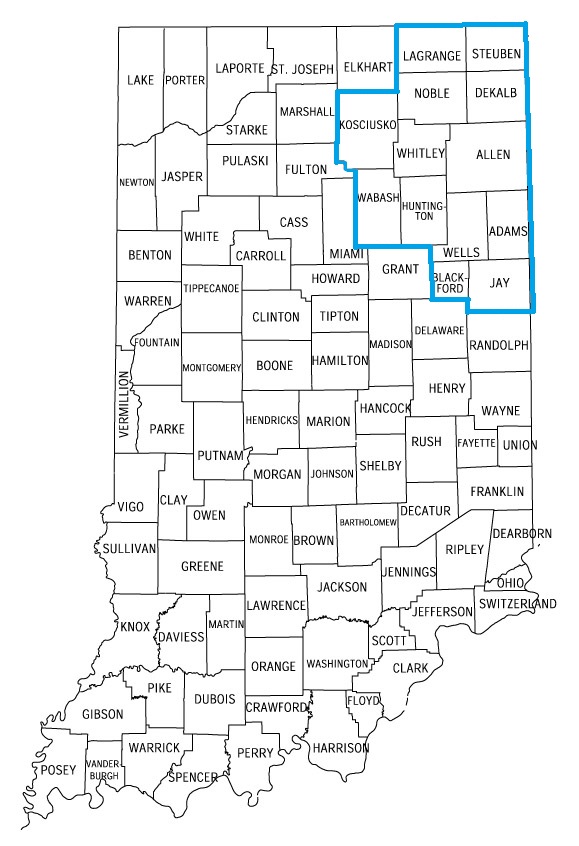 CLICK ON THE MAP TO EXPAND
At Wells & Associates, we have access to the
Multiple Listing Service, public records, area
data, census records, and state disclosures for
all of our covered areas to help us provide top
quality appraisals for our clients.

Our experience in each of the covered counties
and knowledge of the markets within them enables
us to provide the quality of reports necessary
for our clients to make intelligent investment
decisions.